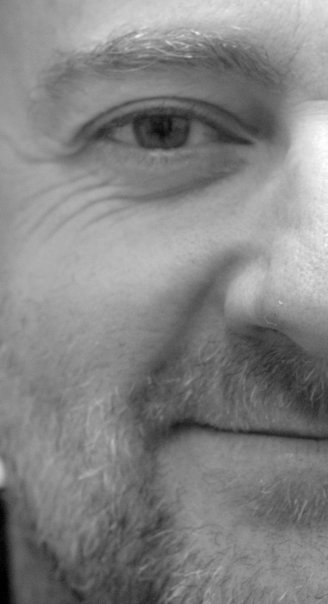 Biography
Archaeologist, art historian, philosopher, poet, photographer, artist, but fundamentally curious.
Luigi starts from childhood to feed on art having an uncle artist. He is fascinated, when he finds himself in his studio, with colors, perfumes, and canvases that turn into emotions. At the age of ten an event occurs that marks him for life: he goes to live in Tuscany where he meets a young teacher named Sara who, noting his artistic attitude, stimulates him further and teaches him the first elements of painting, from the combination of colors to the preparatory work, up to the actual pictorial execution. Under his skilful guide he realizes the first work for his mother's birthday entitled "Maternità", a memory that still accompanies him. Over the years he continues with various materials to experiment. Subsequently it seems almost to move away completely from these fascinating realizations, but in the end there is always a part of raw metal ready to be attracted by an invisible magnet as soon as it sees an expression of art. At eighteen, an uncle gave him an old rangefinder camera, a gift that would take him through photography once again to experiment, he wrote down everything: "times, diaphragms number of frame", to see the result after development he internalizes with careful precision that tool that allows him to stop the light of emotions to get better memories; he takes part in photographic competitions, he confronts and internalizes that language.
 Fascinated by antiquities, he embarked on a course of study that apparently seems to distance him from those passions, instead he will learn ancient languages, he will know thoughts, he will take him to acquire a method of analytical, methodical study, fundamental for research.
A case leads him to approach the computer world. Programmer, entrepreneur, this mysterious world provides him with security and encourages him to start a family; at the same time he must learn, he does not want to feel uncomfortable, he studies computer science, marketing, sales, psychology, specific languages ​​and undertakes all the useful courses to improve.
In 2005, a market crisis, the consequent decrease in work and a serious road accident led him to a profound rethinking and restructuring of his existence.
Later, in 2008, there was the possibility of creating something personal, manual … a restaurant project, thus presenting another radical change in one's life and deciding to quit a job that gave him no time and suffocated him and that it no longer fascinates him. He takes up those languages ​​he had held back, suffering inside.
Putting together the experiences of the various jobs carried out by the initial soldiers to the father are built to electrician, plumber, blacksmith, mason, mechanic, carpenter, radio technician, computer scientist, with little money available, he creates the restaurant project with the only help of his life partner. He starts from the masonry, breaking down and rebuilding, he designs and realizes everything, helped by the availability of a childhood friend who makes his carpentry workshop available and his experience in the field; realizes chairs, tables, exhibitors, the bookshelf inspired by a tree. Think about how to achieve creativity and not market availability; so he uses a vase as a washbasin, a broken mirror as a mirror, steel lamps made of waste pieces; he uses his photos framed in rusty iron, the display shelves, abandoned windows, the bar counter with pieces for recovering data from an enthusiastic uncle who supports their creativity by making materials available. They will build an image that will leave those who visit them surprised, leaving them extremely surprised by the kitchen, proposed by a psychologist friend with great talent who will astonish everyone for its delicacy and gastronomic refinement.
The business is successful, but after a few months the manual dexterity begins to fail, that surprise, giving shape to thoughts, often feels that the best moment was the year of realization, so he understands that the activity he has undertaken leaves him with little time to cultivate his spiritual and artistic interests.
Look for other job opportunities that leave him space, roads where he has more time for himself where he can reflect and give shape to his ideas of communicating.
He enrolls in an art school, chooses and follows those subjects that can enrich him, once again discovering new languages, linked to the world of design that he studies methodically, exploring his techniques and expressive potential.
Luigi Falco is an art lover in all its forms and with an enchanted look explores the world around him; come from a window observe a world in constant change, often linked to unstable contrasts and strong contradictions. It analyzes and criticizes the convulsive consumerism that creates false necessity where the canons of change impose themselves on rhythms in a world that does not seem to slow down to seek more conscious. Meanwhile he has had the opportunity to move continuously in the country, living the realities, and experiences from the environmental changes told by museums and history books.
Luigi elaborates dynamite ideas by communicating in his works a reflection on the changes, putting a reflection on time, the only element that is firm and unchanging for a million years, and that is what is in the middle between a "good start" that changes, often posing as a bulwark against oblivion.
Creating a colorful universe, sometimes provocative, made of reflective silences and at the same time linked to a simple musicality.
Often away from the dictates of the contemporary art world, he explores emotional spaces and visions that are often disconcerting and at the same time some remain linked to the simplicity of randomness. Unrelated to the concept of seeing but much closer to feeling, it creates that inverse metaphor of perception.
Luigi Falco is a life passionate who knew how to overcome many obstacles himself to constantly reinvent himself.
His desire to communicate also in other languages ​​is reflected in the pleasure of arousing immediate emotions.